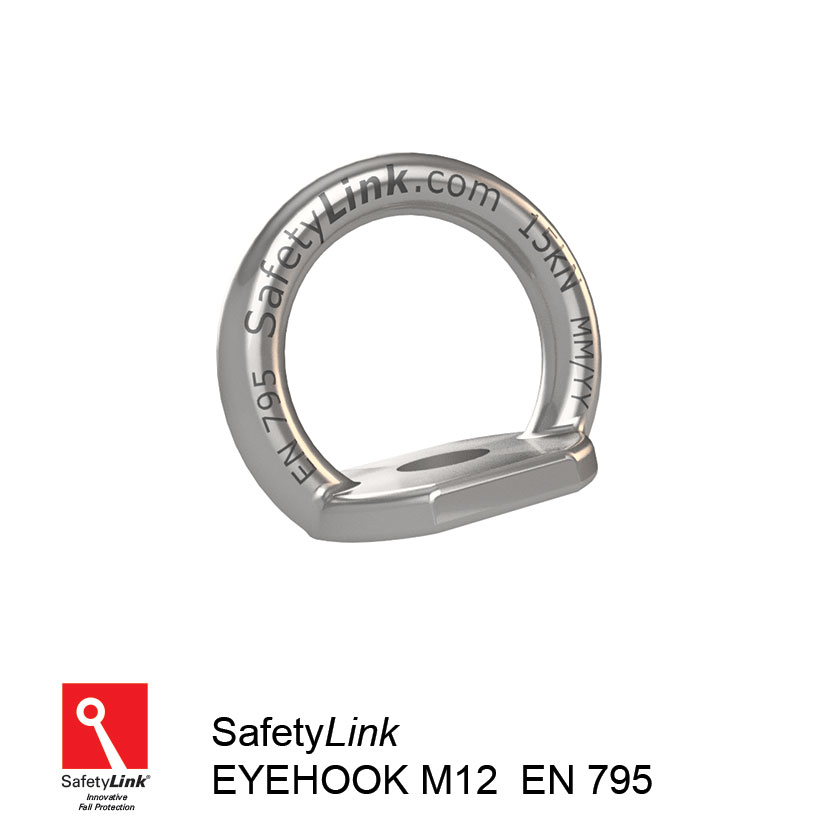 Safetylink Eye Hook M12
Product Code: EYEHOOK M12
What am I used for?
Attach to concrete and steel structures.
Single person anchor.
Rated at 15kN.
No thread.
Designed for M12Bolt.
Internal Diametre of Eyehook is 35mm
Safetylink Eyehook M12
Where a low profile design is more desirable a Eyehook can be used to achieve this.
Components
| Product Code | Product Description |
| --- | --- |
| EYEHOOK M12 | Eyehook:Eyehook for M12 bolt |
POSITIONING OF SAFETYLINK ANCHOR POINT
(refer to appendix diagrams 2 and 3 of the Handbook)
The first must be in a position easily and safely reached by a secured ladder or a manhole access point.